January 2018
| Mon | Tue | Wed | Thu | Fri | Sat | Sun |
| --- | --- | --- | --- | --- | --- | --- |
| 1 | 2 | 3 | 4 | 5 | 6 | 7 |
| 8 | 9 | 10 | 11 | 12 | 13 | 14 |
| 15 | 16 | 17 | 18 | 19 | 20 | 21 |
| 22 | 23 | 24 | 25 | 26 | 27 | 28 |
| 29 | 30 | 31 | | | | |
Calendar

Screens from game
It is a good screen, but why Pz.IV has yellow camo? Did he come from
Africa Corps.
?
And there is another question, if it is a tactic
game
, then what the reason to see units on the battlefield?
Arrows on the maps would be quite enough to feel erself as Commander of Division. Just don't understand why it needs to see tanks and infantry on the battlefield. To get a feeling it is arcade style?
TSF Member





Posts

: 206


Join date

: 2014-07-29


Location

: Split, Cro

Re: Yellow camo - in early '43 the Germans started to paint all their vehicles in that tone, ranging from motorcycles and cars all the way to tanks and heavy artillery - it was done to facilitate camouflaging the tank, which was supposed to be done with olive green and dark brown paint applied by their crews or in service workshops on the front, depending on the environment where the tanks were employed; it was definitely a huge improvement for blending in when compared to the original panzer grey used from '39 to '42, especially when viewed from the air.
The Mius Front screenshots look excellent:
http://dogsofwarvu.com/forum/index.php/topic,371.75.html
The pale colour on some German AFVs looks more like Afrika Korps brown than dark yellow, but maybe it's the time of day/lighting. Anyway some sand-coloured AFVs and softskins ended up on the eastern front for Fall Blau in the Summer of 1942, when they were diverted from stocks intended for the DAK. EDIT - I see 'Mius front' is set in Summer '43 so dunkelgelb is fine, although in that terrain, if I had time, I would have used some brown or green, or even mud, to make my tank less conspicuous!
I don't think GTOS puts the player in the role of a divisional commander, more like a company commander, who would rely a lot on what he could see, albeit from ground level. Having played a little wargaming with 'miniatures' (1/300 scale, whitemetal) I can see why it's just much more interesting to play with models, instead of maps.
I would not be at all interested in a strategy
game
(so called - 'tactical' would be the correct word) that just had maps or a 2-d view (like Steel Panthers?), but I would be quite interested in 3-d tactical
game
like the GTOS series. I have tried the original Combat Mission and Theatre of War, but I didn't like them because they were like chess games with different pieces, and did not simulate the role of the force commander, who gives orders to his subordinate commanders, not to individual tanks, guns or soldiers.
TSF Member-Golden Feather





Posts

: 1353


Join date

: 2014-07-27


Age

: 61


Location

: Bogota-Colombia

Have you tried Men of War? Or Blitzkrieg? Blitzkrieg might be more your style. It's especially tough and demanding.
Thanks for the tips, Frinik, I haven't tried those titles but have now looked at a couple of vids and as usual with a
game
I'm not sure of, I'll keep an eye on the bargain bins!
The one combined arms wargame I
have
tried so far that - while simplified - comes much the closest to my ideal is 'Wargame - European Escalation'.
Nicely-rendered battlefields that are big enough for the forces typically engaged. No sense that you are looking down on a wargames table, where one unit represents a larger # of real ones or where the ground scale is compressed to suit. Adequately-rendered units. Platoon AI that is mostly good enough to enable the simple 'point and click' orders system to work well. And it covers NATO-vs- WarPac, which apart from a smattering of WW2 types, is what I tried out in the 1990s. There's a great range of units, just about everything you could want in an army of that period, for any side.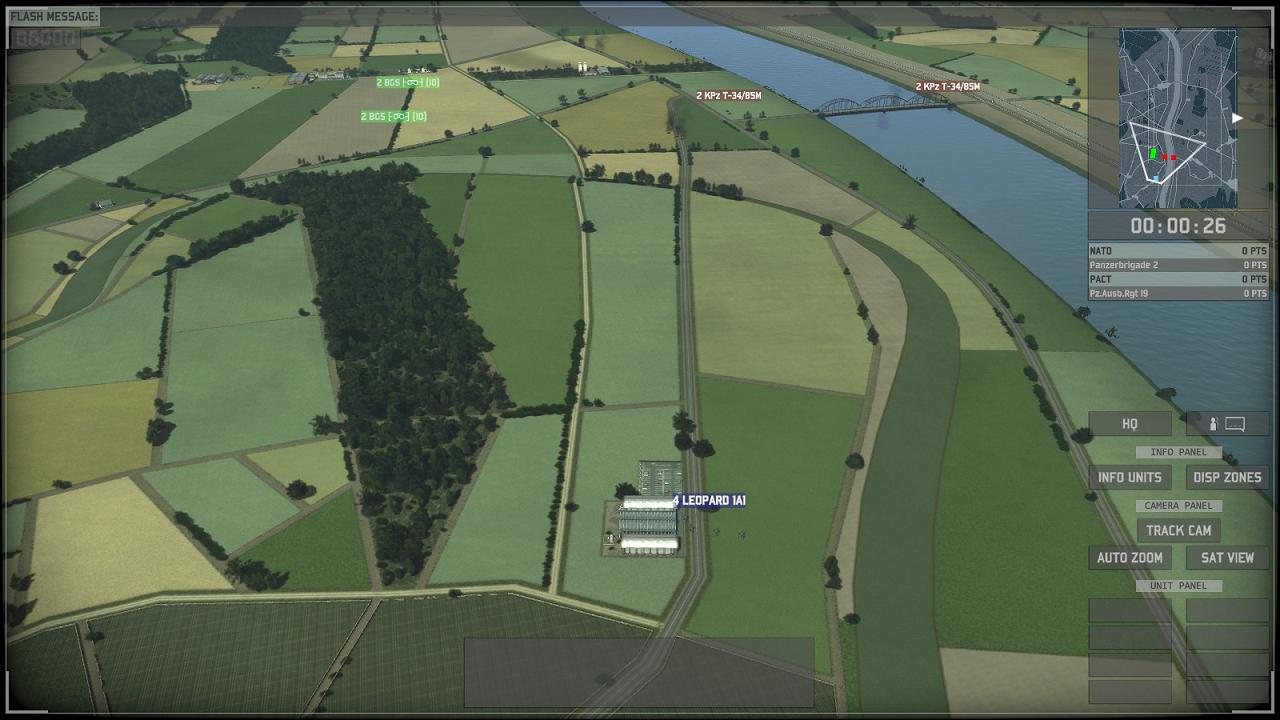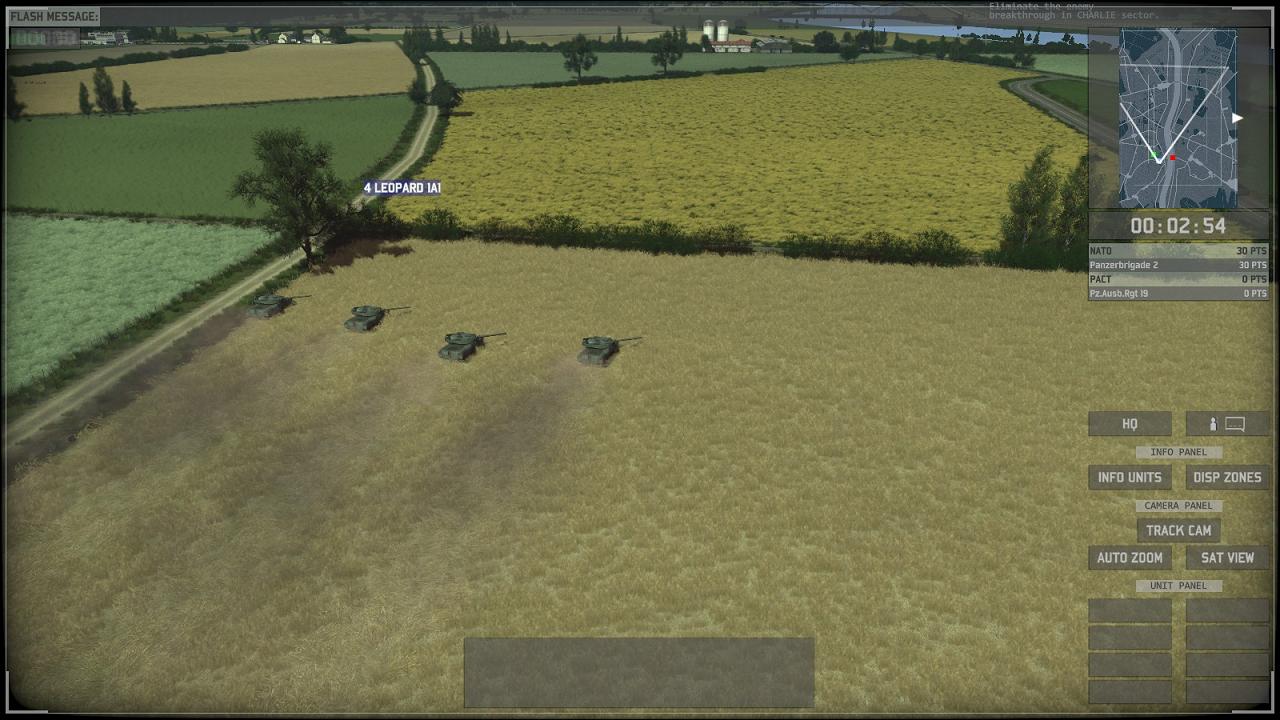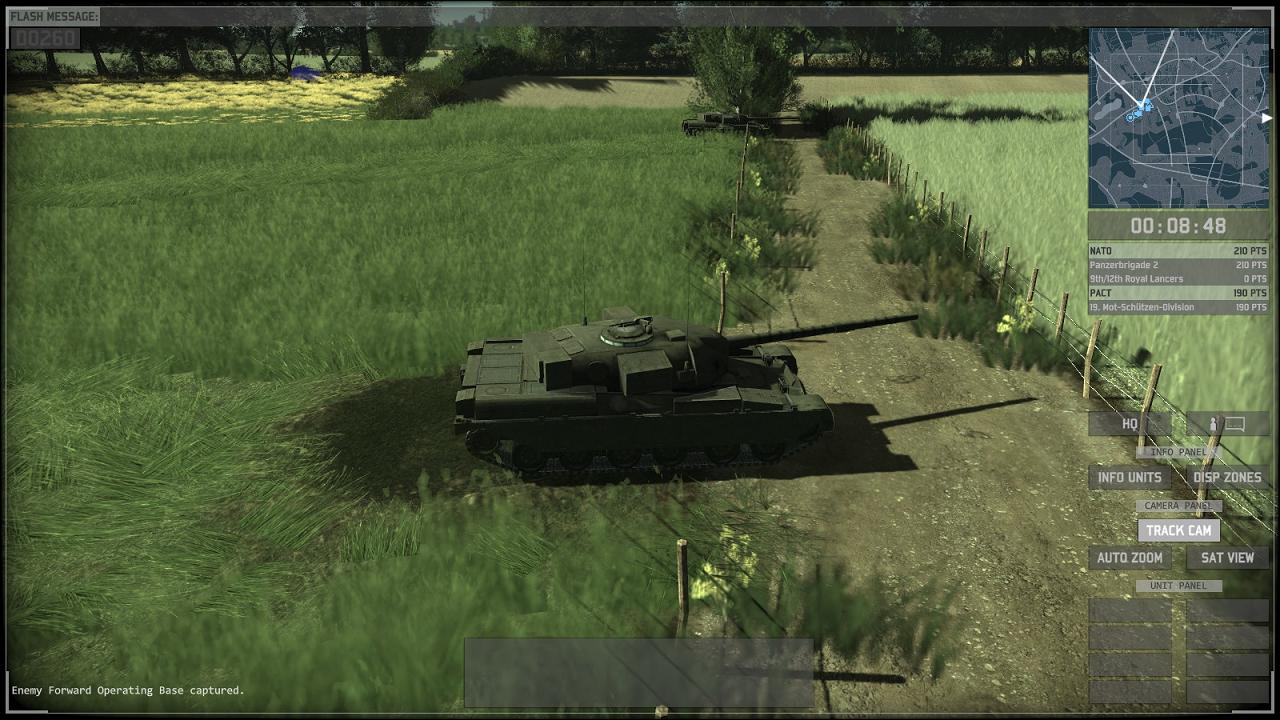 Some elements are a very reminiscent of miniatures wargaming like the requirement to select much of your starting force (and in-
game
re-inforcements) from a points value, and I
really
don't like the fact that (in the original W:EE anyway) you don't have a free choice until progress in a campaign 'unlocks' new units. And the escalating levels of difficulty in each mission over do the challenge a bit, to the extsnt that you are forced to do a bit of a click-fest instead of assessing any new situation, considering your options, making a plan and giving your orders. But overall it's
rather good.
TSF Member





Posts

: 369


Join date

: 2014-07-27

Have you looked at the Command Ops series of games.  Highway to the Reich, Battle from the Bulge, Conquest of the Agean are some titles in that series.

That game looks visually superb by the way.
I was never really interessted in map-based wargames, including the old Avalon Hill boardgames, company-to-batallion level is more my scene, never fancied myself as a Soult, a Manstein or a Monty

From a different era, I got the original Rome Total War for the battles; but even with the RTR realism mod, I found the fighting very unsatisfactory, with mouse-clicks able to send individual sub-units dashing this way and that, regardless of unit cohesion and with a speed and precision that suggested Ceasar had a digital command and control system that would have been the envy of a 21st Century field commander!
TSF Member





Posts

: 369


Join date

: 2014-07-27

Well those games can be played at that level but yes they are map games with counters, like the Avalon games.
You may be interested in these games.
http://www.scourgeofwar.com/index.shtml
They can be played with you seeing nothing more than you can see from your saddle and knowing nothing more than what you are told in notes and messages from your superiors.
TSF Member





Posts

: 206


Join date

: 2014-07-29


Location

: Split, Cro

Hahah what

I've seen vehicles in SF tipped over like that, but mostly because of running over AT 'hedgehogs' and such, this seems to be a much larger disease, hah
TSF Member





Posts

: 47


Join date

: 2016-02-23


Location

: WA USA

Lockie - we know of another reason for "turned over tanks" don't we?  I'm working on that mission and about done.