Hi
I'm having a problem with a T80 mission where you have to attack the Berestovaya River and Taranovka. I got knocked out but when I try to get back to the Main Menu the sim crashes back to the desktop. When I reload the sim I'm put back to the same mission option and not the Main Menu. Whatever I do if I select the Main Menu, Restart Mission, Abort Mission etc. it crashes.
When I restart the game from the desktop this box opens up whilst it's loading. I've tried using the Pause and selecting other other options in this box but I still go back to the bugged mission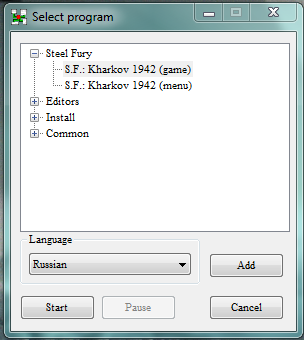 I'm using SSM 1.0
STA 1.0 full
STA_GMP_1.4
STA_GMP_2.2
STA_GMP_3.2
JanUpd_2015
Weather options
I'd be grateful of any suggestions to get back to normal operation!