March 2018
| Mon | Tue | Wed | Thu | Fri | Sat | Sun |
| --- | --- | --- | --- | --- | --- | --- |
| | | | 1 | 2 | 3 | 4 |
| 5 | 6 | 7 | 8 | 9 | 10 | 11 |
| 12 | 13 | 14 | 15 | 16 | 17 | 18 |
| 19 | 20 | 21 | 22 | 23 | 24 | 25 |
| 26 | 27 | 28 | 29 | 30 | 31 | |
Calendar

Edge of Tomorrow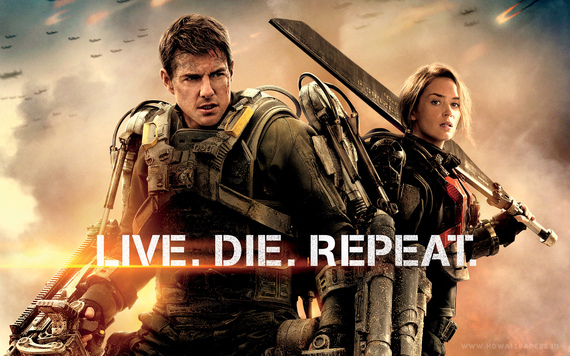 TSF Member-Golden Feather





Posts

: 1383


Join date

: 2014-07-27


Age

: 61


Location

: Bogota-Colombia

Yeah I watched it .Good film. For once I liked Tom Cruise
TSF Member





Posts

: 373


Join date

: 2014-07-27

I enjoy most Tom Cruise movies. I think the MI ones and the latest sci-fi ones are good.
There is one episode. Cruise asked Master Sergeant:
- Are u American?
- No, I'm from Kentucky

But Kentucky is located in the USA. So, what's the catch?
TSF Member-Golden Feather





Posts

: 1383


Join date

: 2014-07-27


Age

: 61


Location

: Bogota-Colombia

I am not sure not being American but I\ll venture 2 possible explanations:

1) Kentucky is in the South and was one of the Confederate states so may be they mean to say by that they are not Yankees...

2) Or Kentuckians consider themselves apart form other Americans???Less likely as a plausible explanation.
TSF Member





Posts

: 373


Join date

: 2014-07-27

If he's from Kentucky he was probably so inbred he didn't realize that Kentucky was a part of the US.

Actually, Kentucky was a border state and after a failed attempt by a Confederate general to take it for the south, the legislature petitioned Lincoln for protection and Kentucky was solidly in the Union camp ever after.
So, let's there are two explanations:
1. Master Sargent is a real 2x dumb
2. Kentucky is unofficially out of the USA and in the movie this moment was pointed.