Hello Tank-simmers!
I just came back to STA 3.2 after a year and had a Problem with installing "aspect_16-9_STA3.2_v.7.5".
Everytime i installed this, i got: "001: Error initialization program" and game wont start.
I traced back the Problem to this file: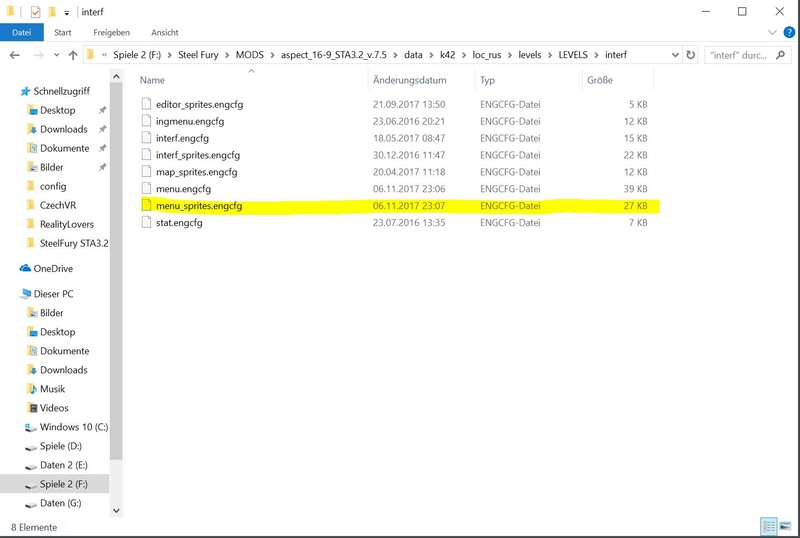 Then i took the same file from the older "v09_fix_widscreen_v1.04_SepUpd_2015" mod and copy/pasted the missing rows from the newer mod file into the old file.
Everything works and game starts!
Perhaps this is helping the Mod-Team to find the error in the "aspect_16-9_STA3.2_v.7.5"-mod.
Greetings,
Kurdes
Ps: my JSGME.ini: